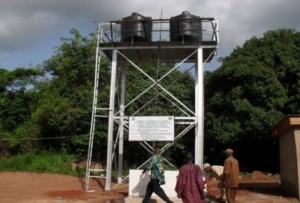 In Nigeria, the people, land and economy is dependent upon water.  Without it, everything stops.   The lack of and access to, clean water has become a crucial concern to people and their communities, animals and crops; all environments are struggling to survive.  Disease is rampant due to the lack of clean water. Providing clean water and easy access to this water will drastically change the odds of survival and sustainability for families, communities and the economy of Nigeria.
For us here at The Wanted Children Foundation, to provide the best care possible and meet the ongoing needs of our current and future children, and our community, it is vital to have access to clean drinking water.  After 11 yrs. in the same region, it has become an urgent need to have TWO boreholes drilled for TWCF. One will be located at the current living site for the staff and children, and the second one will be put on the new school site.
Having our own boreholes will greatly reduce the daily cost being spent on water. Local borehole water, which is not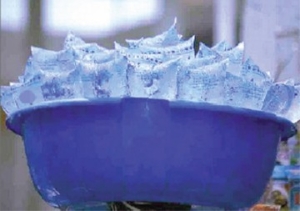 potable, is currently trucked in daily from 20 minutes away and used for washing, bathing, flushing, cleaning, and cooking. About one third of the water is sloshed out on the trip over. A second water source is purchased for drinking, and comes in the form of sachet packets or bottled water.
Having our own deeper boreholes will allow us to place taps to a potable water source on the outside the compound walls, so the local villagers will benefit from the access to clean water.